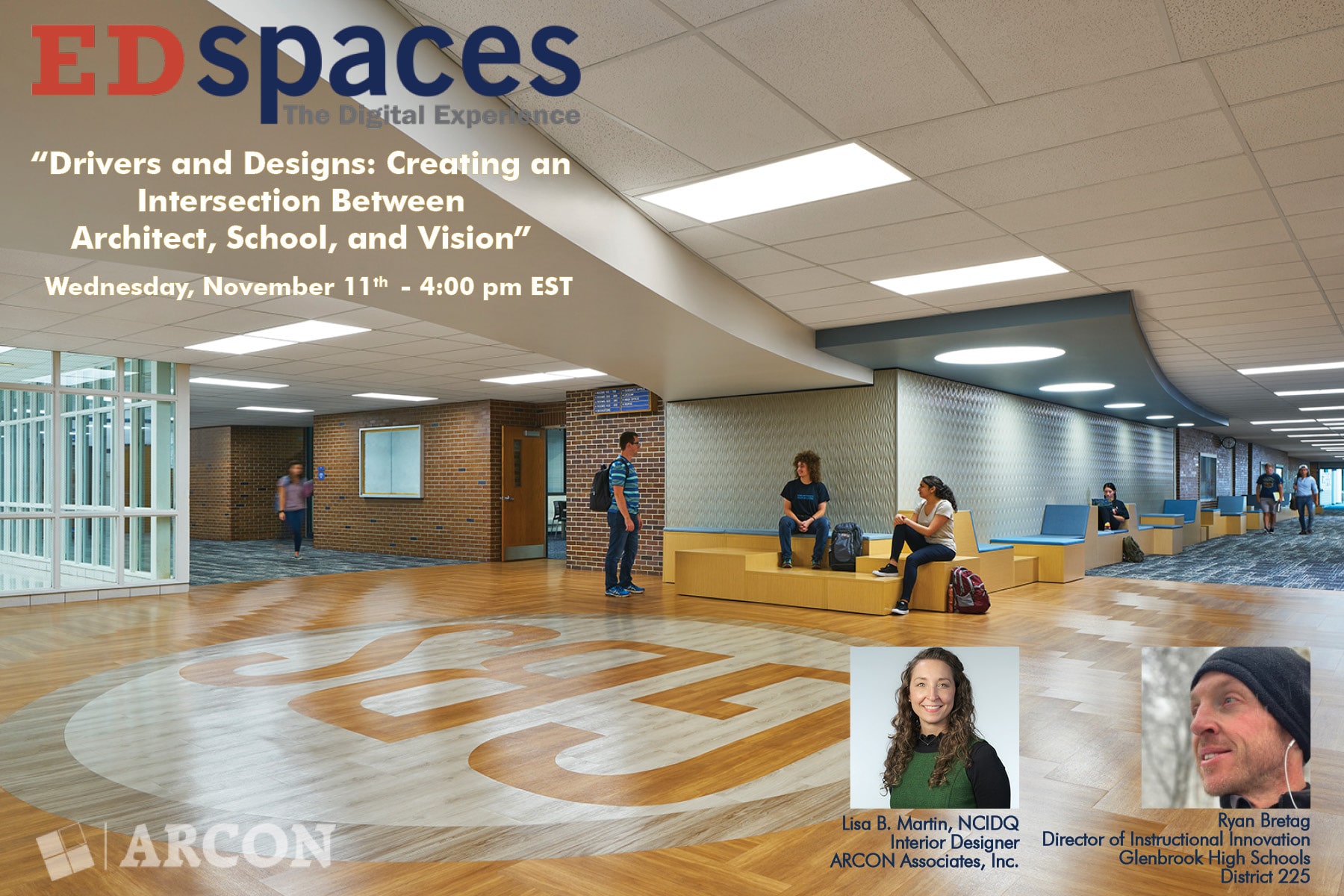 Will you be attending EdSpaces' virtual conference this week?
If so, be sure to tune in to the EdSession, "Drivers and Designs: Creating an Intersection Between Architect, School, and Vision" presented by ARCON's Interior Designer, Lisa Martin, and Glenbrook SD 225's Director of Instructional Innovation, Ryan Bretag.
The session will take place on Wednesday, November 11th at 4:00 PM EST.
Recent Posts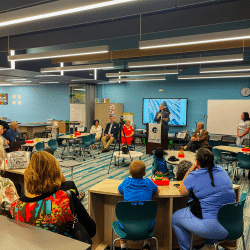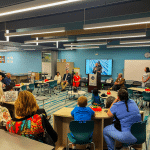 2023 Library Renovations for CCSD 21
November 21, 2023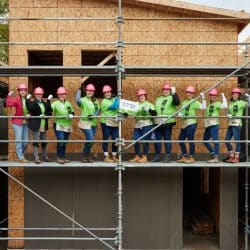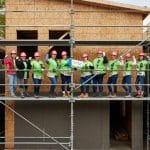 Volunteering at Habitat for Humanity
November 15, 2023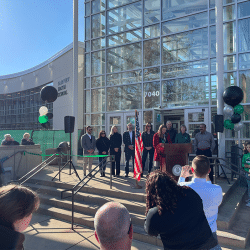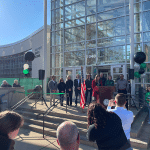 Celebration at Fairview SD 72
November 13, 2023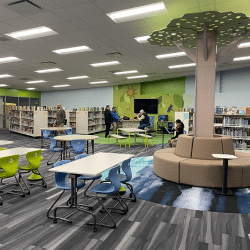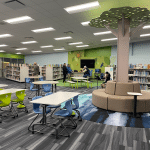 Hawthorn SD 73 Ribbon Cutting Ceremony
November 10, 2023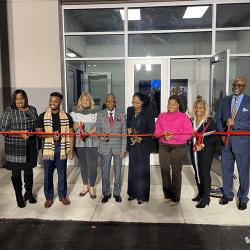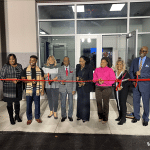 Ribbon Cutting for Matteson SD 162
November 9, 2023