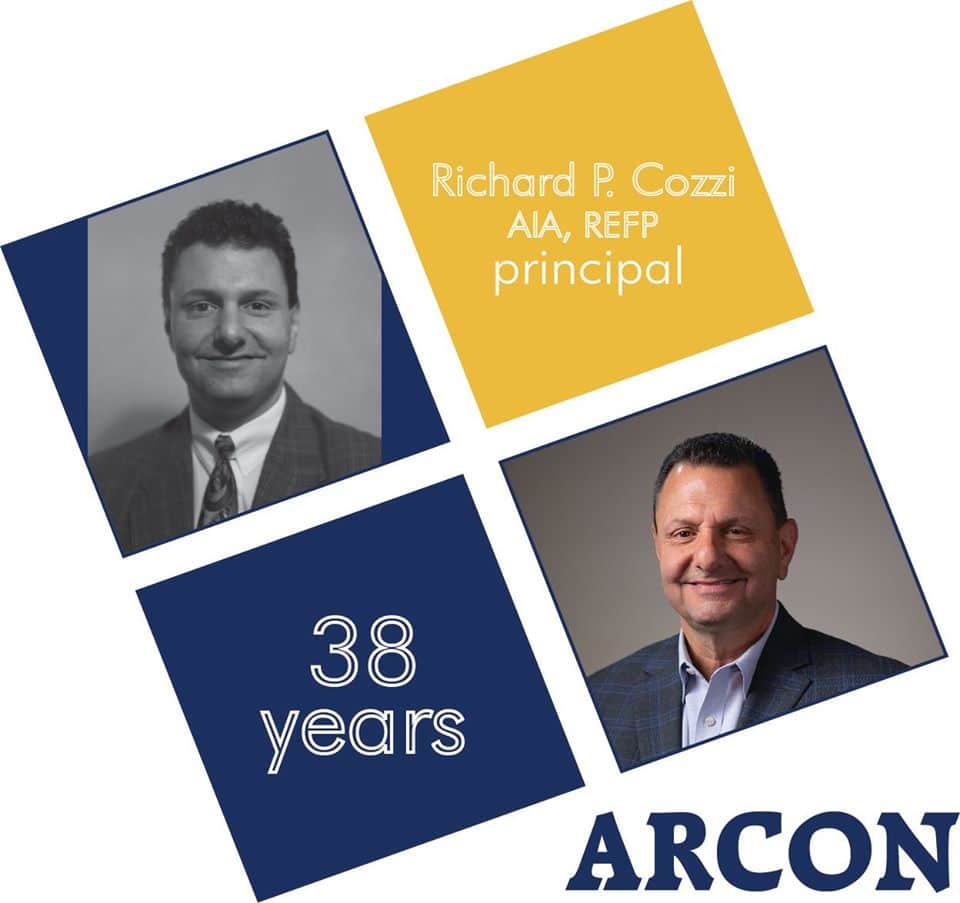 Starting this month, ARCON will be highlighting our team member anniversaries and some fun facts to get to know them better. First up, meet Rick Cozzi, who has been an ARCONian for 38 years! #teammembertuesday
Favorite part about being an architect/principal: Aside from the ability to take our clients' dreams and turn them into reality, I have to say my favorite part of being an Architect is the opportunity to say that I have something in common with George Costanza.
Best part about working at ARCON: Having been at ARCON for 38 years, I have had the opportunity to see many things. The most enjoyable part of my time at ARCON has been the opportunity to see people grow, both personally and professionally. As many ARCONians have been with us for many years themselves, I have experienced their friends, turned fiancés, turned spouses. I have seen them buy their first cars and first homes. I have seen their families grow. The personal connection with everyone at the office, and the fact that I have been able to be a part of their lives is the most rewarding aspect of my time at ARCON.
What do you like to do with your family: Now that the kids are grown and out of the house, I look back on my favorite thing to do as a family when the kids were younger. Every Columbus Day weekend, from the time my oldest was born until college began, the family would take a trip to Door County, Wisconsin for an extended weekend of biking, hiking and picnicking. The first few years were tough, as I was the one pulling them in the Burley connected to my bike, or carrying them on my back during a long hike through Peninsula State Park. The physical toll on my body was greatly lessened as they became a bit more independent and were able to ride on their own. I'm looking forward to making it back with the family soon.
Fun fact about you: My wife says there is nothing fun about me, especially as we have all been working from home for the last 2 months! However, I do enjoy getting out on my bike and riding for miles!
Recent Posts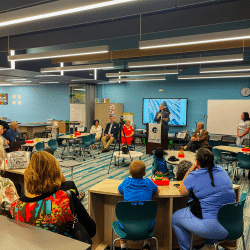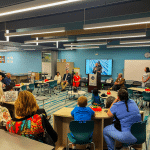 2023 Library Renovations for CCSD 21
November 21, 2023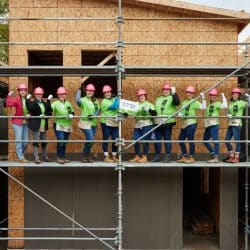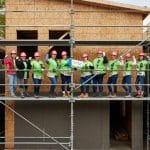 Volunteering at Habitat for Humanity
November 15, 2023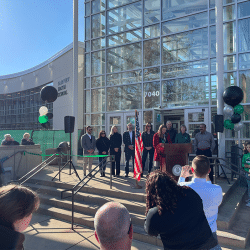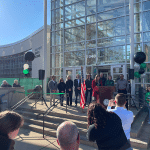 Celebration at Fairview SD 72
November 13, 2023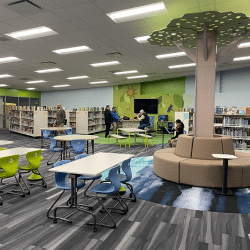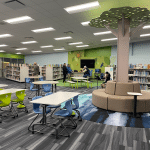 Hawthorn SD 73 Ribbon Cutting Ceremony
November 10, 2023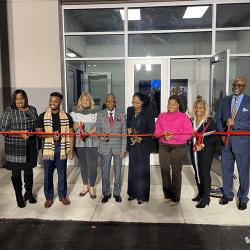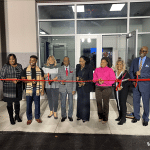 Ribbon Cutting for Matteson SD 162
November 9, 2023